How to build a writing portfolio from scratch
Q: You want to be a freelance writer online, but you have no writing experience and no contacts. What do you do?
A: Get your FREE copy of this 3rd edition eBook.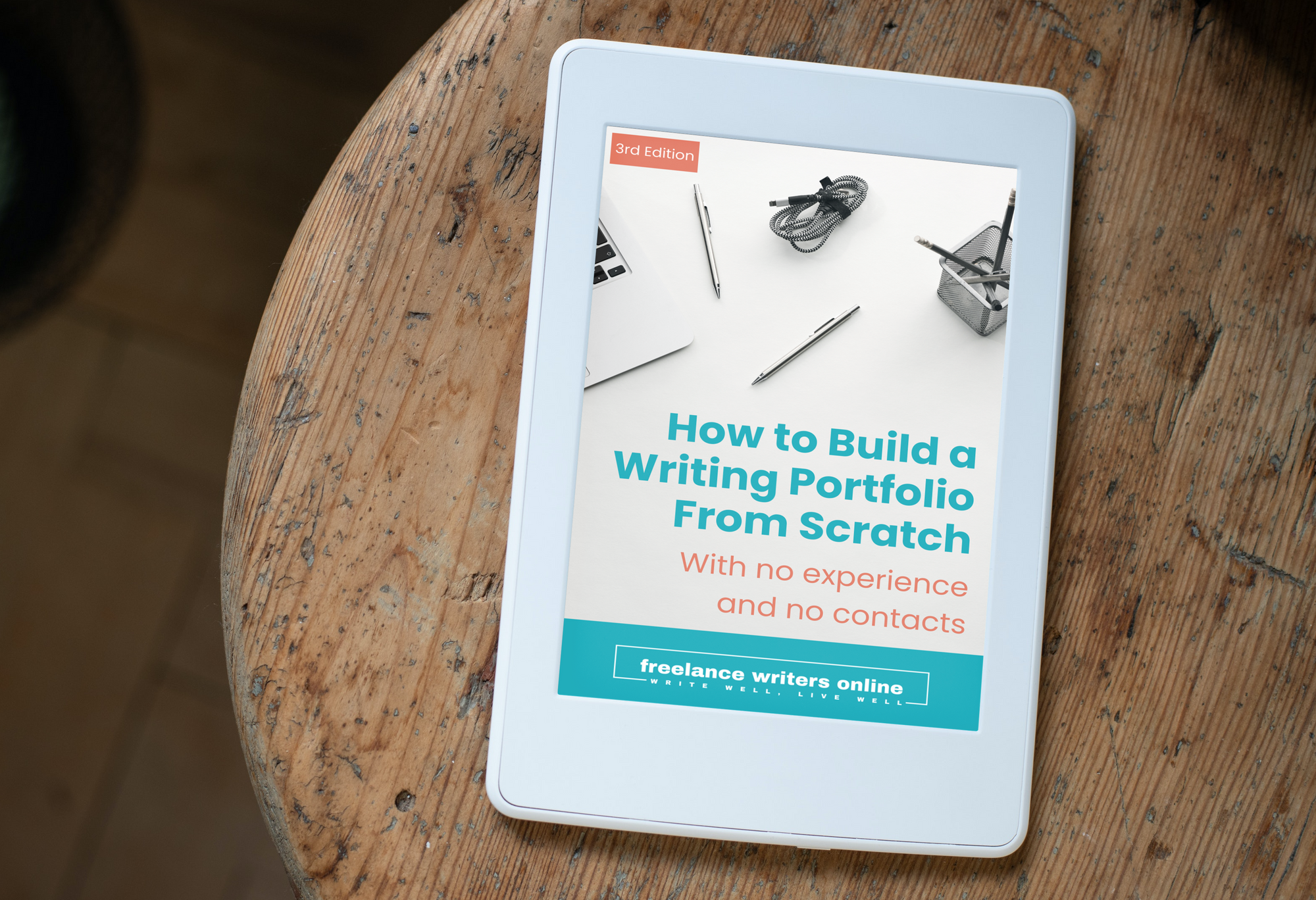 You will learn:
What to expect when you first start out
How to get your first few writing jobs in 5 easy steps
How to move on to earn more money from your writing
How to get paid to gain more experience
Where to find quality freelance writing gigs
How to make Upwork work for you
How to value your work (and time) highly
This book has already helped thousands of online writers to build a writing portfolio from scratch using simple strategies.
Most have made money by the time they've finished reading.
Now it's your turn...
You'll also get:
In-depth, weekly emails on how to improve your writing and make more money
Full site access to freelance writing tips, ideas and advice
Ability to comment on posts to connect with other freelance writers
Subscribe for free and download your book right away.