How to Build a Writing Portfolio and Get Clients
If you've decided you want to become a freelance writer, sooner or later you're going to have to work out how to build a writing portfolio and get clients.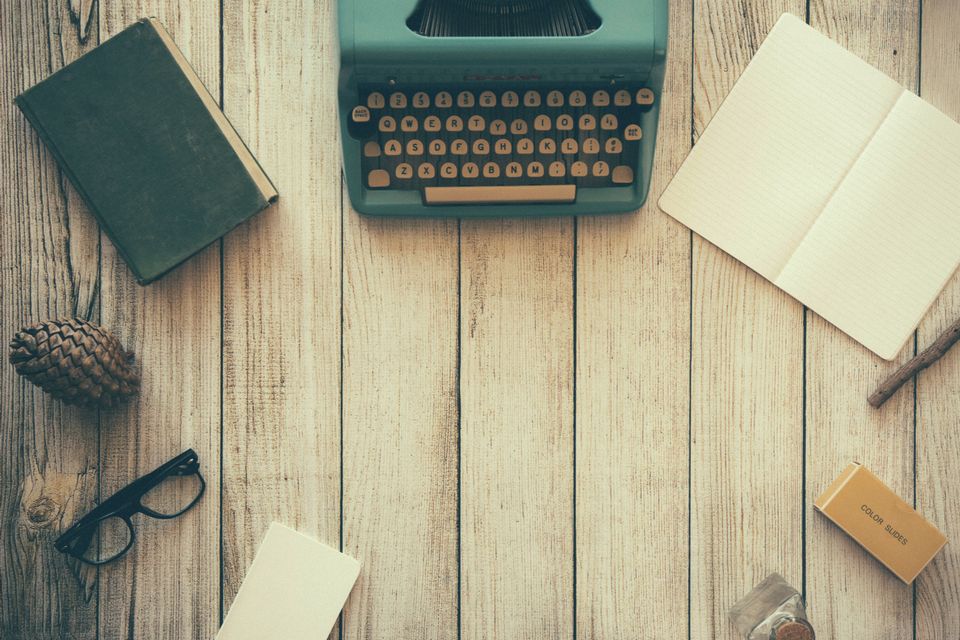 It's the old Catch-22:
To build a writing portfolio and get clients you need to be able to prove you can produce good work, but you haven't been given a chance yet. Once you've been given that first chance you'll be able to prove it... but you need to be given the chance first!
Because lots of would-be writers don't know how to build a writing portfolio, it's at this point that it becomes easy to retreat and give up on the dream of becoming a freelance writer.
So potentially brilliant writers fall at the first hurdle, but you – yes that's you – are going to get back up. And this time you're gonna be a bit more creative about it.
How to build a writing portfolio: Stop thinking like an employee
First of all, you've got to get into a positive but realistic mind-set. You're basically in the same situation as when you went for your first salaried job.
Remember? The job advert said they needed someone with experience, but this was your first job so you didn't have any yet. Of course you would have just as soon as they gave you the **** job – and around and around it went. Sound familar? In the end, you either settled for a job you didn't particularly like, didn't get work at all, or you improvised a bit.
Thankfully, the modern freelance writer happens to belong to an exclusive club where members make their own luck and control their own destiny. Unlike the frustrating position of having to be given a job in order to gain experience, people who strike out on their own only need to go out and get it.
As freelancers, we seek out and unearth opportunities – we don't wait for them to be handed to us.
It's a different way of thinking and working and it's something every new freelancer needs to get used to pretty quickly.
How to build a writing portfolio: Start small
It's unlikely you'll get paid much for your writing in the beginning so be prepared for this. What I'm about to share is how to build a writing portfolio so you can showcase your work and go on to earn money from your writing – not (necessarily) how to earn lots of money from the outset.
This is not a get-rich-quick scheme. Still with me? Let's go...
You'll likely know Fiverr, where you can create a gig offering your services. For example, you might create a gig stating: "I will write an engaging 500-word blog post for your small business website."
When I first started out as a a freelance writer, I had no idea how to build a writing portfolio, but I put up a post on the UK version of Fiverr (defunct now, I believe) and a few jobs came straight in. I took a great deal of care when creating my gig, honing in on what I could offer a client and writing to my strengths, knowing I could deliver on it.
Then – and this is key – I completed the work as though I was being paid a huge amount of money for it.
How to build a writing portfolio: Get testimonials as soon as possible
After I sent the work back on those first few gigs, I didn't leave it as that. I wrote a note with my completed work asking if the client wanted me to revise anything. Then I added:
If you're happy with my work please leave positive feedback for me on the site. If you're happy for me to include my work within my portfolio please state when and where my work will be published. Please also let me know if I can help with any other work you may have coming up.
If they're happy with your work, none of the above is going to be a problem.
OK, so you're not getting paid what you're worth at this stage, but this exercise is not about that – forget the fiver!
You're building a writing portfolio so you can get clients in the future. What's more, it's satisfying to complete the work (you're still writing after all) and you're building not only a writing portfolio, but testimonials and potential contacts.
I go into a lot more detail than this in my free eBook on the subject. If you don't already have a copy, you can download it here: How to Build a Writing Portfolio From Scratch
NB: Although this was a while ago before Fiverr grew to where it is today, this is still entirely possible. You can do the same thing on Upwork or anywhere else. Complete quality work for a low price, ask for feedback, rinse and repeat. Just don't forget to put your prices up as you build your writing portfolio.
The future is bright
This isn't the only way to build a writing portfolio.
It is, however, a simple and effective way for absolute beginners, and one that provides you with much needed confidence and practice at your craft.
You'll soon find you've written about all sorts of topics for various mediums and have the beginnings of a writing portfolio to showcase on your upcoming website or blog.
Onwards and upwards,